Thursday Challenge - Vehicles
What makes this photo that shows no vehicles part of a theme about vehicles?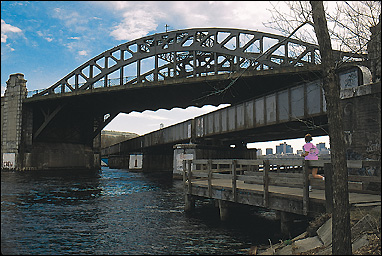 Photo: BU Bridge
This photo shows the Boston University Bridge. It's one of the few places in the world where a boat can pass under a train, passing under a car, passing under an airplane. How's that for vehicles? Nifty!
Visit BU Bridge's article on the BU Bridge by
clicking here
.
Visit more vehicular challenges by
clicking here
.